Many people have heard of vShare, especially those who have been jailbreaking their devices since the start.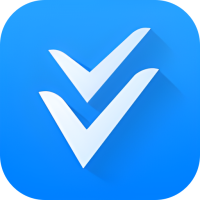 Once a popular download from Cydia, vShare now works on all devices without needing a jailbreak and offers a great selection of modified content, tweaks, and other unofficial content.
vShare was once only supported on iOS devices, but now the developers have provided support for the following platforms:
iOS 7 or above
iPadOS
MacOS
Windows 7 or above
Android
Downloading it is as simple as choosing your device and following the guide:
Method 1: iOS
Open Safari browser and download vShare for iOS from the download button above.
Tap on one of the configuration profiles and tap Allow, confirming the download.
The Install Profile page in Settings opens, tap on Install
Input your device passcode and tap Install again
Go to your home page and wait for the icon to appear, indicating the app store is installed.
Tap the vShare app icon, and you will see an Untrusted Developer ( note the name of the developer and close the message )
Open Settings > General > Profile and tap the developer name
Tap Trust and close Settings
Now, you can use vShare on your iPhone.
Method 2: Android
Make sure you follow the directions carefully. Otherwise, we cannot guarantee the installation will work:
Open Android Settings and tap on Security or Privacy
Find and Enable the option to allow downloads from unknown sources
Open your browser and download the vShare Android APK using the download button above.
Tap the vShare.APK file and wait for it to be downloaded
Open your Downloads folder and double-tap the APK file
Follow the on-screen installation instructions, and when the icon appears on your home screen, the vShare app store is installed.
Method 3: MacOS or Windows
Officially, vShare only supports mobile platforms but there is a workaround that allows you to use it on your Windows or macOS computer. All you need is an Android emulator, such as Nox Player or MemuPlayer, and the Android APK file. You also require a Google account – you can set one up for free if you don't have one or prefer to use a different one to your usual account.
Download an Android emulator on your computer
Open it and sign it
While the emulator is setting up, open your browser and go to the vShare Android page.
Download the APK file and extract the contents
Once the emulator has finished setting up, you need to add the vShare file and you can do it in these three ways:
Right-click on the .apk file and click on Open With ( emulator )
Drag the .apk file into your emulator
Use the emulator's search bar to find vShare and click n the right file to put it in the emulator.
Once in there, click the vShare file and follow the on-screen instructions to install it. You can use vShare via the emulator home page.
No matter your platform, vShare is simple to use:
Open vShare and choose a category
Find and tap on any app or game
Tap Install and follow the directions on the screen to install it on your device
When it has finished, it is on your home screen or in the emulator.
If you are using iOS or iPad OS, you must fix the untrusted developer error for any app or game downloaded on your device – launch Settings > General > Profiles and trust the relevant developer profile.
vShare used to be a Cydia app store offering modified content. Given the lack of jailbreaks, the developers opted to make a version of their store available for all, giving us free and easy access to plenty of third-party content. Your warranty is safe since you are not jailbreaking and vShare is perfectly legal to use.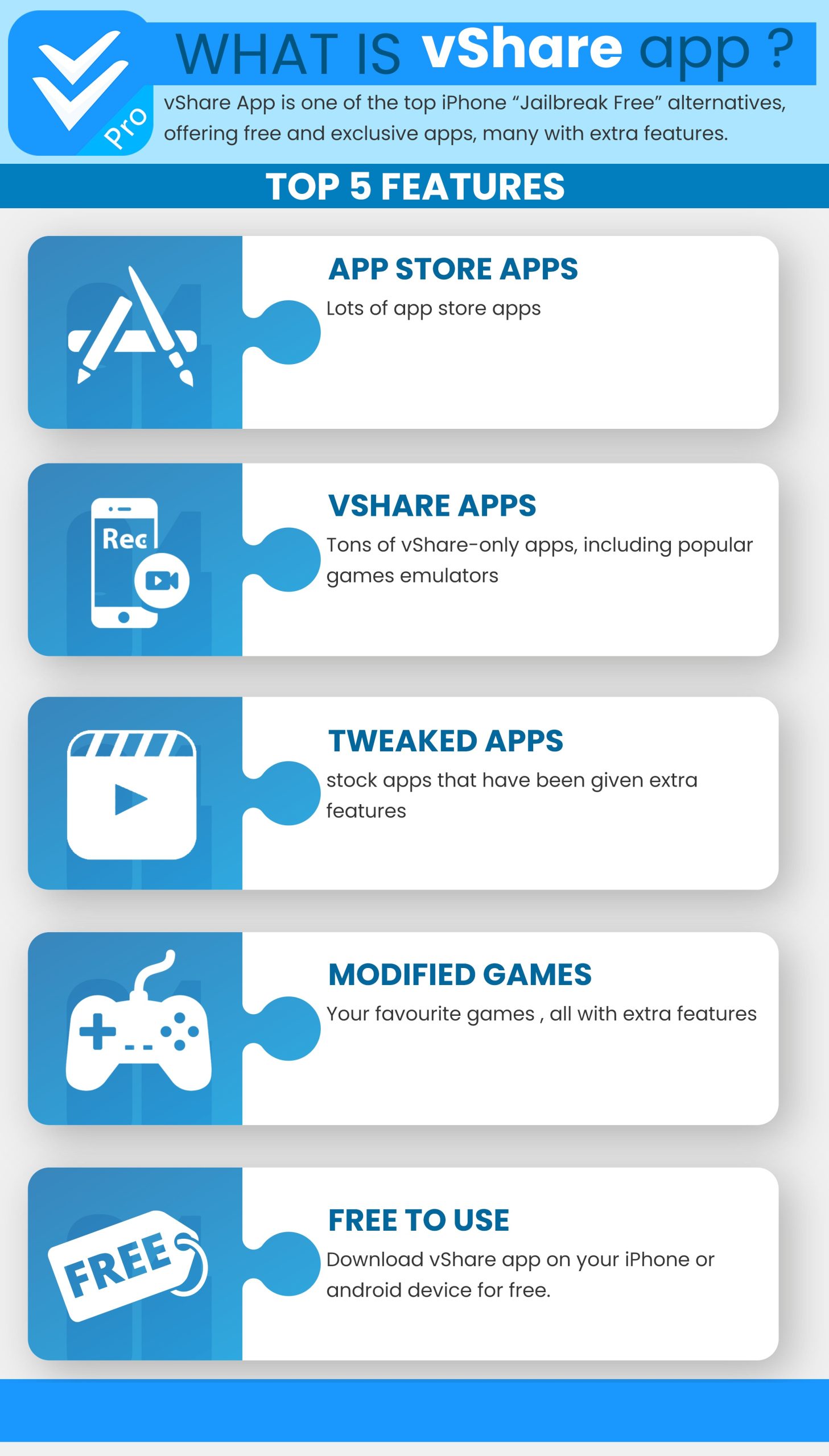 vShare is one of the more comprehensive unofficial app stores, offering a great choice of content, including:
App Store Apps – Plenty of free iPad OS and iOS content for free
Exclusive Apps – Media streaming apps, iBooks, screen recorders, game emulators, and more
Modified Apps and Games – Stock apps and games unlocked and with additional features
You also get all these features:
100% free to use
User-friendly
Diverse platform support, including Android, macOS, iOS and Windows
Regular updates
Completely legal
No rooting or jailbreaking needed
Option to pay for a VIP store with more features
Lots more
vShare is one of the best unofficial app stores available right now and offers as close an experience to Cydia as you can get without jailbreaking your device. With plenty of modified content for free, not to mention other apps and games, you won't get any better so download it today and make vShare your new favorite app store.